January 20th, 2021
11 Social Media Tips Small Business Can Use
Nowadays, having an online presence is essential, and that includes social media. Many people have put off getting their businesses on social media, either because they don't know how it works or feel that it isn't a business platform.
Getting started on social media for the first time is daunting. You may need some help getting set up with social media management services, which you can find at KobraGold.com. Here are 11 tips that can help make social media services work better for your small business:
1. Start with a Plan
Just like any project or business plan, you need a place to start. Just throwing up posts here and there is not a good marketing strategy for a successful social media account. Think about the goals and objectives you have for your social media accounts so that you can determine if they're on track. Developing a post calendar is also helpful so that you are not scrambling each day to come up with a post idea.
2. Know Your Audience
Knowing your audience and customers is essential. You have to know who you're trying to reach so you can better prepare for what types of posts to use and determine what platforms you should focus on using.
3. Deciding Which Platforms to Use
Not only do you have to know your target audience, but you also have to know which platforms to use to best speak to your customers. Each social media platform has a different percentage of age ranges, and you must ensure that you reach the largest share of your customer base. Doing this does not mean that you need to stick to one platform, but it is just something to keep in mind. Is Facebook advertising worth it? Should you work on creating a presence on YouTube? How is your Twitter engagement? Tailor your social media content and digital marketing to social media channels that make the most sense for your target audience.
4. Build Relationships
Social media is different from other platforms in that it is a two-way street, and businesses should use it as such. Engage with customers or other social media users who have mentioned your business on Twitter or commented on a YouTube video. Creating Facebook Groups is another great way to engage with customers or potential customers without trying to sell them something. In the end, it usually has a good purchase rate and is how brand champions and influencer marketing got started.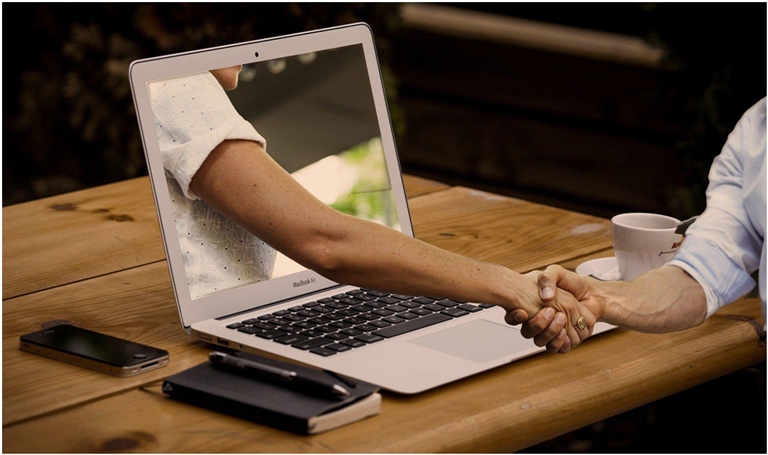 5. Grow Your Audience
After you start building relationships online, grow your audience. Perhaps you serve a particular niche, like a moisturizer cream, and now you can reach out to the beauty community as a whole. The moisturizing cream community and beauty communities are tied together, thus helping to grow your audience.
6. Use Visual Components
Everybody knows that Instagram is a photo-sharing community, but that shouldn't be the only platform where you post visuals. Captivating visuals draw people in, and if you continuously post only written words on Twitter or Facebook, it's boring. Your followers and others who come by your posts will continue to scroll on by. Even if you aren't selling physical products, you can always come up with visuals that either complement your field or are just pleasing to the eye.
7. Quality Over Quantity
Posting for the sake of postings a poor social media marketing strategy. Make sure that you are sharing things that provide some benefits to the people reading it. That can be information about your business, a sale you're having, or something special that relates to your business and ties into a larger trend. Perhaps it's international cake day, or you are recognizing an important date in history. These things are an example of where a content calendar comes in handy. You may find that you are updating the calendar often, and that is ok.
8. Make Your Life Easier with Tools
There are several tools available that make managing your social media accounts easier. You may want to look at tools for posting and replying to comments, graphics, analytics, and more. If you are managing several accounts, you can find tools to help you manage them all in one.
9. Monitor and Respond to What is Being Said About Your Business
Different from building relationships with customers and potential customers, monitoring and responding have to do with seeing what is being said online about your business. Keep on top of any negative information out there, especially if false, and act by fixing the things that are genuine problems. Mistakes happen, but how companies handle them is what people remember.
10. Schedule Your Content
Automatically schedule your content so that you don't forget to post or accidentally post the wrong thing. Doing this frees up some time, especially if you post multiple times a day. Take a few hours one morning a week and plan your posts for the rest of the week or month. That way, you won't have to worry about them again.
11. Analytics Are Your Friend
You need to know if you are meeting your goals, and to do that, you have to dive deep into the data. That is where the analytics come in. Analytics provides more information and could inform you if you should change up your posting schedule, the types of posts you are sharing, and more. In other words, analytics is a way for your visitors to talk without speaking up.
Social media services are great for businesses of all sizes. Don't think that your business is too small to need help. Nobody expects you to do everything. Hopefully, with these 11 tips, social media seems a little less scary now.
Contact Us:
#gayowned #LGBTQ #wontstop #GaySolopreneur #Entrepreneur